News Releases
Highlights
ESG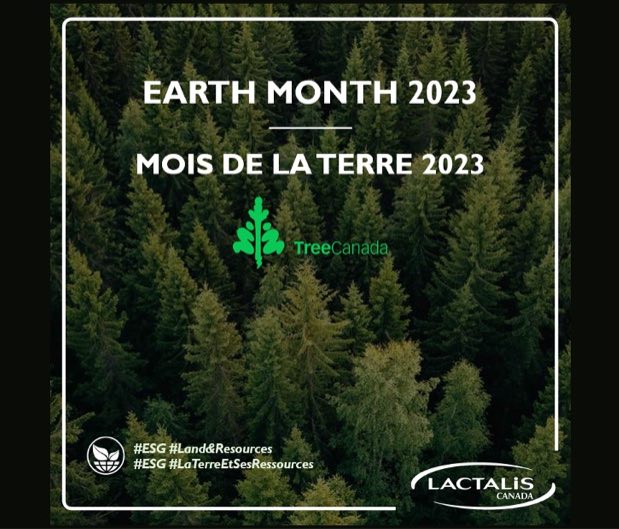 Lactalis Canada Recognizes Earth Day
April 22, 2023
For Earth Day 2023, Lactalis Canada is making a tree planting contribution to Tree Canada's National Greening Program which has seen over 84 million trees planted across the country. The program, which includes tree-for-tree matching by the Government of Canada, provides first priority to plant on Indigenous and public lands, areas affected by natural or human-caused disasters and includes 1 , 2- and 5-year assessments to ensure the survivability of the trees. As part of our ESG commitment, Lactalis Canada is proud to support this program that restores forests and wildlife habitats, contributing to cleaner air, soil and waterways in Canada.
Innovation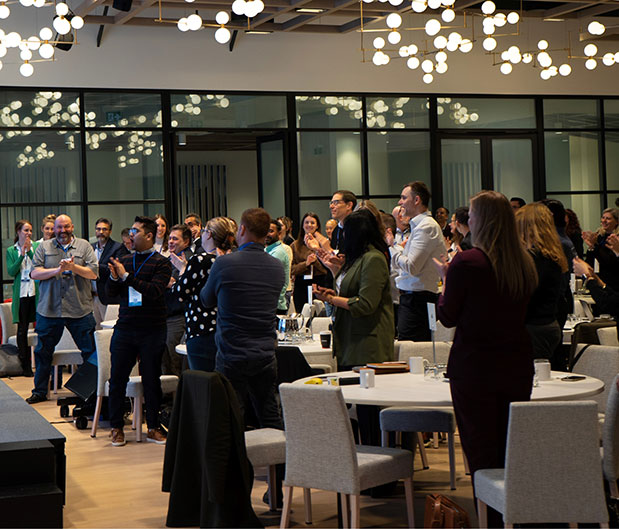 VisionDairy Innovation Summit
March 10, 2023
We were pleased to host VisionDairy – our first innovation summit – to inspire, ignite and spur ideas around our brands and products. Members from various cross functional teams gathered at 100 QQE in downtown Toronto to hear from food and industry experts and futurists on various topics from building an innovation culture, megatrends and new culinary arts and science to what's next in retail, emerging flavours, future tech and more.
Brand Awards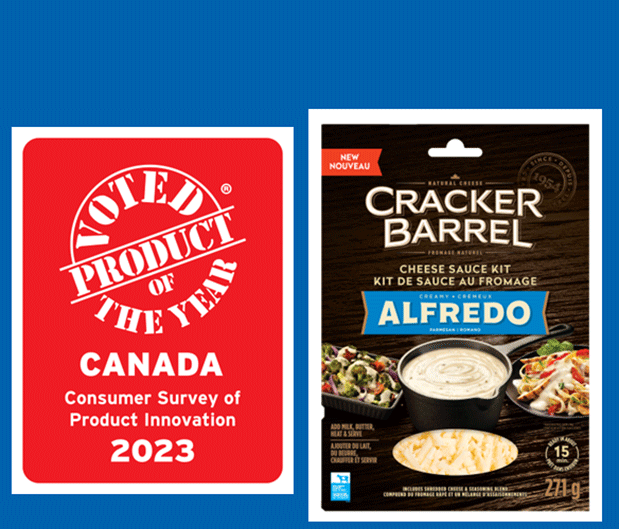 2023 Product of the Year Winner
February 3, 2023
Lactalis Canada's Cracker Barrel cheese sauce kit Alfredo won the 2023 Product of the Year Canada – the largest consumer-voted award for product innovation – in the Soup & Sauces category.
People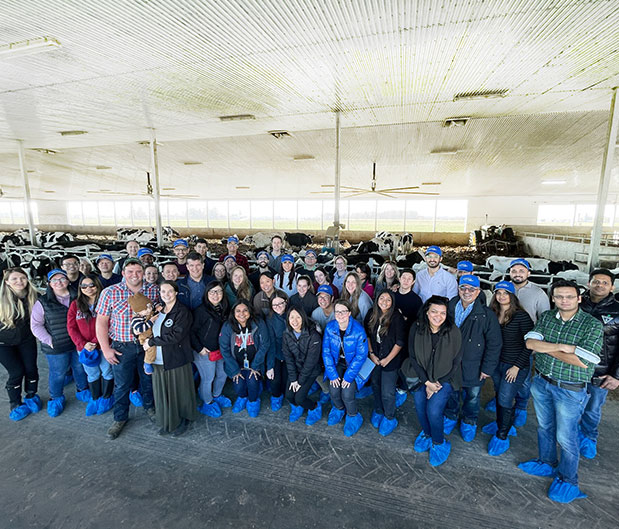 Employee Farm & Plant Visit
November 17, 2022
We're committed to providing our people across sites and functions with a deeper understanding of our business, including a view into our supply chain from farm to fork. Some employees had the opportunity to gain first-hand insight into dairy processing and farming with a full-day that included visiting one of our Ontario plants, product tasting, research facility and dairy farm.
Celebration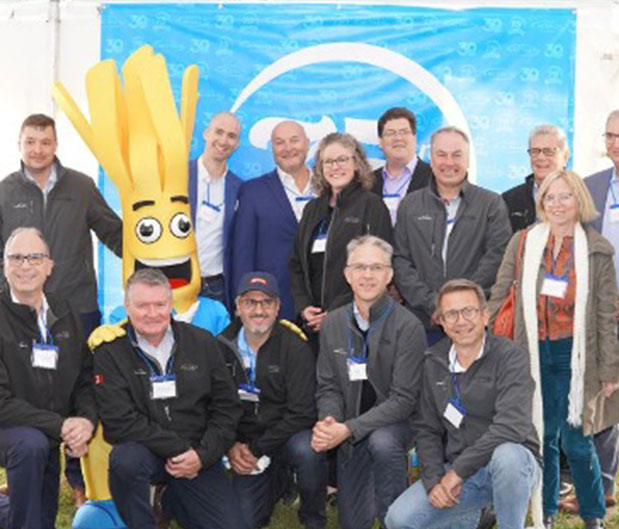 Victoriaville, Quebec Plant Celebrates 75 Years
November 11, 2022
In 2022, Lactalis Canada celebrates the 75th anniversary of our Victoriavile, Quebec plant - its rich history, beloved and iconic brands Lactantia and Ficello, its vital role as a valuable community member and most importantly its 500 member team.
Innovation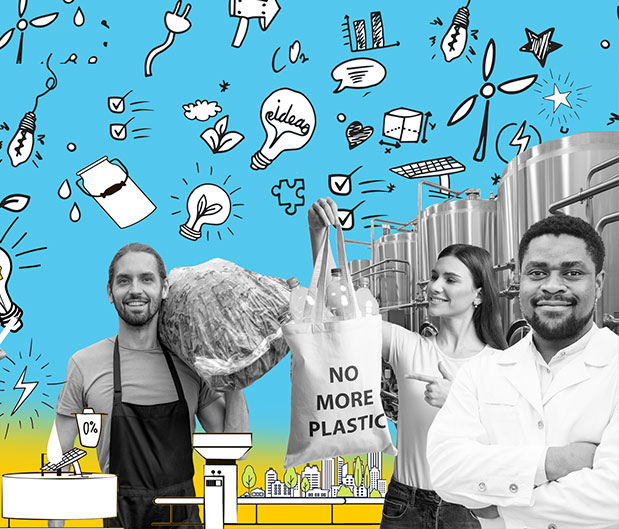 Lactalis Canada's NEXT
November 4, 2022
Lactalis Canada's NEXT Ventures is a brand new innovation program designed to spur and accelerate future thinking, innovation and creativity empowering our people and leveraging internal crowdsourcing to explore ideas and bring to market new products, processes, technologies or business models!
Awards & Distinctions
2023

Best New Product Awards
Black Diamond 4 Cheese Sauce, Cracker Barrel Cheese Sauce Kit Alfredo and Balderson Smoked Gouda.
2023

Product of the Year Canada
Cracker Barrel cheese sauce kit Alfredo
2022

Pinnacle Award
Supplier of the Year
Lactalis Canada Foodservice division
2022

Ad Club of Toronto Award
Best Large Format Digital Board Campaign
Lactalis Canada's Black Diamond Cheestrings Keep It Cheesy billboard campaign
2022

Gold
2022 Global Cheese Awards
Balderson 5 Year Aged Cheddar – Canadian Cheddar and Extra Mature Cheddar Category
2022

Canadian Grocer Magazine Impact Award
Community Service
Lactalis Canada P'tit Quebec brand's P'tits projets pas si P'tits community focused initiative
2022

1st
2022 American Cheese Society
1st Balderson 5-Year-Old Cheddar Mature Cheddar – aged 48 or more months – all milks
1st Balderson Spreadable – Open Category – Cold-Pack and Club Cheeses – all milks
1st Lactantia Salted Butter – Butter with or without cultures – made from cow's milk
1st Lactantia Unsalted Butter – Unsalted Butter with or without cultures – made from cow's milk
2022

International Association of Business Communicators (IABC) Gold Quill Award of Excellence
Special and Experiential Events category
Inaugural Lactalis Canada #Connect all-employee virtual event!
2022

BrandSpark® Most Trusted Awards
1st Balderson – Premium Aged and Cheddar Cheese
2022

Best New Product Awards Canada
Balderson Truffle Cheddar, Cracker Barrel Sweet Combo, Cracker Barrel Signature Blends, and Black Diamond Cheestrings Probiotic
2022

Forbes 2022
Canada's Best Employers