Enriching & Nurturing
the Lives of Canadians
This is our purpose lived by our 4000+ strong team members across our 30 operating sites from coast-to-coast each and every day.
LEARN MORE ABOUT US

Proud to be one of Canada's Best Employers
From your story, passion and expertise to ours, our people are at the heart of everything we do.
JOIN THE #LACTALISEXPERIENCE
Making Meaningful
Impact for Our People, Communities and Planet
We are committed to building a sustainable future by being a responsible business.
EXPLORE OUR COMMITMENT & IMPACT
NEWS
Lactalis Canada Releases 2022 ESG Report
May 3, 2023
Lactalis Canada today released Lactalis Canada's 2022 Environmental, Social and Governance (ESG) Report which highlights the company's drive to embed real and meaningful change across the organization and contribute to the wellbeing of the people, planet and communities it serves.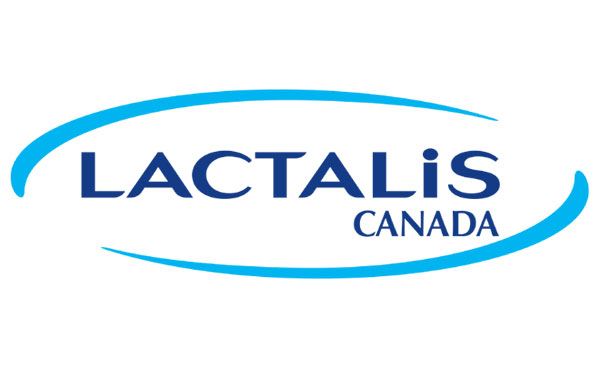 Lactalis Canada Announces Appointment of Nathalie Cusson as General Manager of its Fluid Division
May 2, 2023
Lactalis Canada is pleased to announce the promotion of Nathalie Cusson to the position of General Manager of its Fluid Division effective May 1, 2023.
HIGHLIGHTS
ESG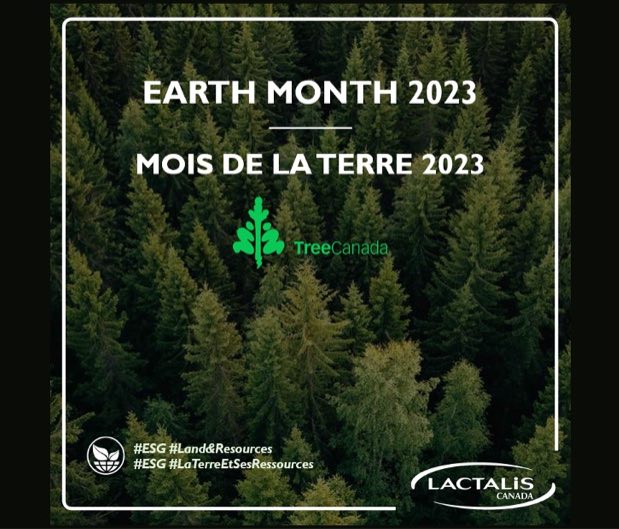 Lactalis Canada Recognizes Earth Day
For Earth Day 2023, Lactalis Canada is making a tree planting contribution to Tree Canada's National Greening Program which has seen over 84 million trees planted across the country. The program, which includes tree-for-tree matching by the Government of Canada, provides first priority to plant on Indigenous and public lands, areas affected by natural or human-caused disasters and includes 1 , 2- and 5-year assessments to ensure the survivability of the trees. As part of our ESG commitment, Lactalis Canada is proud to support this program that restores forests and wildlife habitats, contributing to cleaner air, soil and waterways in Canada.
Innovation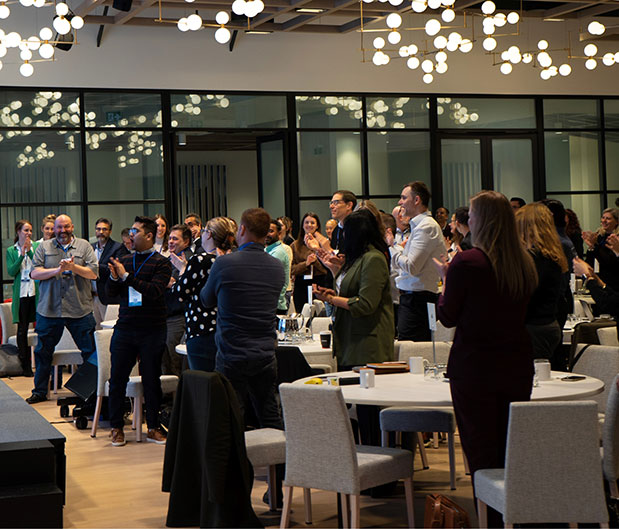 VisionDairy Innovation Summit
We were pleased to host VisionDairy – our first innovation summit – to inspire, ignite and spur ideas around our brands and products. Members from various cross functional teams gathered at 100 QQE in downtown Toronto to hear from food and industry experts and futurists on various topics from building an innovation culture, megatrends and new culinary arts and science to what's next in retail, emerging flavours, future tech and more.
Brand Awards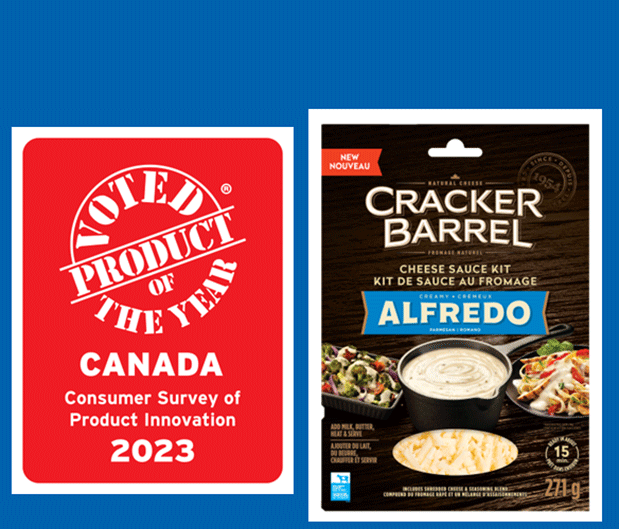 2023 Product of the Year Winner
Lactalis Canada's Cracker Barrel cheese sauce kit Alfredo won the 2023 Product of the Year Canada – the largest consumer-voted award for product innovation – in the Soup & Sauces category.