Supporting Local Economies
Lactalis Canada plays an important role in providing economic stability in the rural areas in which it operates by creating jobs and supporting Canadian farmers and agricultural communities.
Our Community Giving
Lactalis Canada's community investment includes cash and product donations, brand campaigns, sponsorships and in-kind contributions to charitable organizations and community initiatives across the country, including our key corporate sponsorships of Kids Help Phone and Grocery Foundation.
Annual Community Giving in Numbers
1+

Million Litres / Kilograms of donated milk and dairy products
Lactalis Canada Community Enrichment Fund
The Lactalis Canada Community Enrichment Fund is a dedicated monetary fund for each of our sites across Canada that empowers our people to make meaningful impact build relations and engage at the local level through participation and support of community programs aligned to our Lactalis Canada's purpose "To Enrich & Nurture the Lives of Canadians" as it relates to:"
Supporting youth well-being
Feeding the community
Promoting community well-being
Contributing to a thriving planet
FIND OUT MORE ABOUT COMMUNITY ENRICHMENT FUND
Our Philanthropic Partners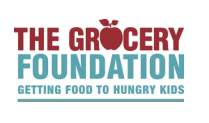 Grocery Foundation
Lactalis Canada is proud and long-standing sponsor of the Grocery Foundation, an organization dedicated to feeding hungry children in schools. With support from Canada's grocery retailers, food, beverage and consumer goods brands as well as the Night to Nurture gala and the Toonies for Tummies campaign, Grocery Foundation provides nutrition programs in hundreds of Canadian communities feeding over one million children.
WWW.GROCERYFOUNDATION.COM

Kids Help Phone
As a founding sponsor of Kids Help Phone since 1988, Lactalis Canada's partnership has helped enable more than 40 million connections to date through Kids Help Phone's 24/7 e-mental health service offering free, confidential support to children and youth in any moment of crisis or need.
WWW.KIDSHELPPHONE.CA