"Our focus is on the journey and not simply on the destination. We know where we want to get to and each tangible gain will serve as an important marker as we strive to be better each and every day."
1


People & Communities

Contribute to the economic and social wellbeing of our people and communities.
Human
Resources
Wellness
Health & Safety
Diversity, Equity
& Inclusion
Corporate Partnerships
Corporate Giving
Community Relations
& Engagement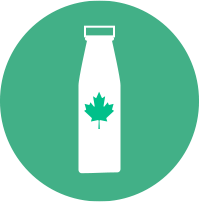 2


Authentic Products & Heritage

Take pride in our local craftsmanship and global know-how to offer wholesome and nutritious products.
FOOD SAFETY / INGREDIENTS / NUTRITION
Nutrition
Food Safety & Quality
Milk Supply
Responsible Sourcing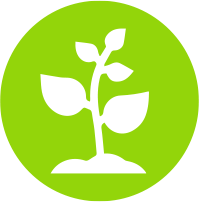 3


Land & Resources

Act responsibly and sustainably to foster a thriving planet for the future.
PLANET RESOURCES
CIRCULAR ECONOMY & PACKAGING
Energy & Environment
Transport & Logistics
Carbon Footprint
Animal Health & Welfare
Our Key Priorities
Lactalis Canada is focused on three main priorities set by Lactalis Group and based on consumer and customer expectations. Animal Welfare
At Lactalis, contributing to animal welfare is not only our responsibility, but also a cornerstone for the sustainability of the company's activities.
SEE OUR ANIMAL WELFARE POLICY Climate
At Lactalis, driving positive change for a low-emissions future is paramount. Circular Economy & Packaging
At Lactalis, the right packaging takes care of our dairy products, our consumers and the environment.
UN Sustainable Development Goals
UN GLOBAL COMPACT
Our business is part of an ecosystem of activities and we believe that external collaboration is key to innovating towards our targets.We also understand the value of a global perspective in dealing with global challenges, which is why we have used the Sustainable Development Goals (SDGs) of the United Nations (UN) Global Compact to inform our ESG Framework and priorities.
While we are directly engaging in activities that support 15 of the 17 SDGs, these goals were originally developed as guidance for countries, not companies. We are proud to announce Lactalis Group's recent participation in the UN Global Compact which will now link the SDG framework to our activities more directly.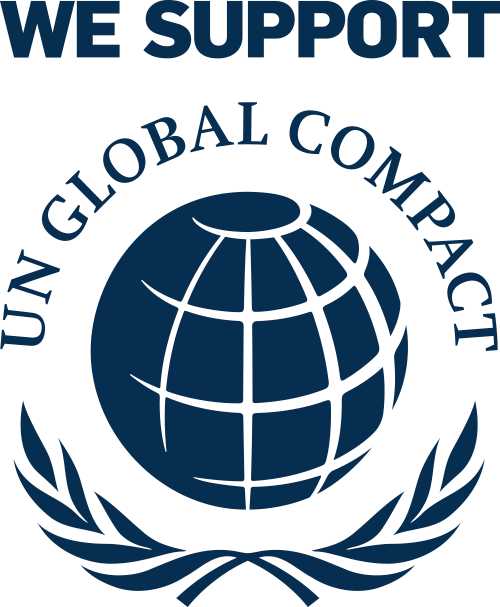 SPOTLIGHT
Winchester Wastewater Treatment Plant
Lactalis Canada won the first-ever 2021 Canadian Grocer Impact Award in the Sustainability category for its Wastewater Modernization Project at its Winchester, Ontario plant.
The multi-million dollar, four-year project completed in 2020 has contributed to odour and noise mitigation, 35 per cent reduced electricity consumption and an enhanced wastewater treatment process at the plant, serving as a model for how Lactalis plans to improve wastewater quality in plants and communities, both in Canada and globally.
EXPLORE MORE ABOUT THIS INITIATIVE
SPOTLIGHT
A 12-Acre Treeplanting Initiative
In 2022, Lactalis Canada partnered with South Nation Conservation to implement a large-scale 10,000-tree planting project at its Winchester, Ontario site.
The 12-acre forest aims to improve the local environment by reducing greenhouse gas emissions, create a habitat where biodiversity can thrive and benefit the community by forming a green space between the plant's industrial area and the town, reducing noise and provide a visual canopy.
EXPLORE MORE ABOUT THIS INITIATIVE
SPOTLIGHT
Collaboration with Vodkow
Lactalis Canada is proud of its collaboration with Dairy Distillery, an Ontario-based artisanal distillery behind the milk-based craft vodka, Vodkow and Vodkow Cream.
Our Winchester, Ontario plant supplies Dairy Distillery with milk permeate, an unused lactose (milk sugar) and a by-product of ultrafiltered milk production. Using a special yeast, Dairy Distillery ferments the milk permeate to make alcohol for its Vodkow and Vodkow Cream spirits.